Provincial Secretary Luo Zhijun visits Sinovel Industry Park
Post time:2016/5/30 10:51:14
On July 4, 2011, headed by Luo Zhijun, secretary of the CPC Jiangsu Provincial Committee, a delegation visited Sinovel Industry Park (SIP) in Jiangsu. At the park, the guests were shown around the National Energy Offshore Wind Power Technology and Equipment Research and Development Center (NEOWPTERD) as well as the workshop of Sinovel's core products: 3MW, 5MW and 6MW wind turbines.
Han Junliang, chairman and president of Sinovel Wind Group Co., Ltd., elaborated on the achievements of Sinovel Jiangsu Company and the work results of NEOWPTERD in recent years.
Since September 2009, SIP has achieved cumulative sales of over RMB 10 billion, has successively won titles such as "National Offshore Wind Power Technology and Equipment Industrialization Base", "Jiangsu's High-tech Park" and "Jiangsu's Featured Industry Park", has built an industry chain led by Sinovel, based on public technical service platforms such as NEOWPTERD, Jiangsu (Sinovel) Offshore Wind Power Research Institute and National Wind Power Equipment Quality Supervision and Inspection Center, and driven by an array of wind power supporting projects such as wind power gearbox, wind power machine tool, cooling system and main frame, and plans to achieve sales revenues of over RMB 50 billion in the "twelfth five-year" period.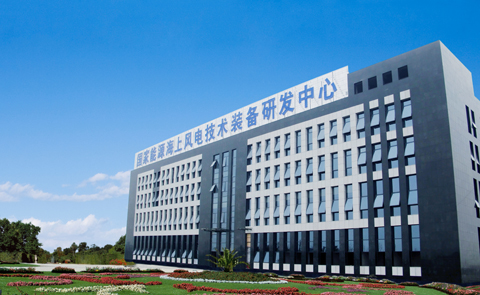 As one of the 39 national energy R & D (experiment) centers, NEOWPTERD is China's only national R & D center targeting offshore wind power technology and equipment approved by the National Development and Reform Commission and National Energy Administration, and constructed by Sinovel. The center boasts a total investment of over RMB 1 billion, including an investment of RMB 77 million from the central budget, and covers an area of 150 mu.
The center aims to bring together top wind power technology and equipment R & D talents from around the world to build a wind power technology and equipment R & D institution with the highest technical level, most advanced equipment and strongest R & D and experiment capabilities in the world. With seven 15MW large-power experiment tables such as the machinery experiment table and the generator experiment table, the center is currently a wind power testing platform with the largest testing capacity and the most complete experimental items in the world. It makes China's great offshore wind power pioneer the technical trend of global offshore wind power.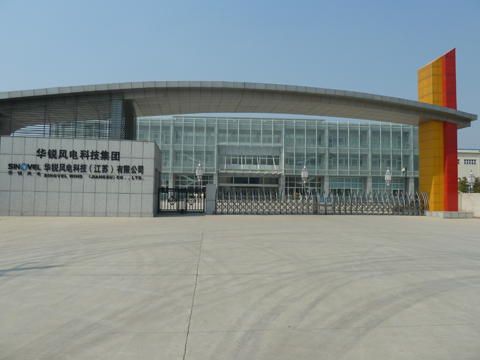 Luo spoke highly of SIP's achievements in recent years, encouraging the company to continue to improve capabilities of independent innovation and sci-tech R & D in a bid to build the company into the world's most competitive wind power equipment manufacturer.
Leaders such as Zhang Lianzhen, chairman of the CPPCC Jiangsu Provincial Committee and Hong Qiang, secretary of the CPC Jiangsu Provincial Discipline Inspection Committee accompanied Luo for the visit.